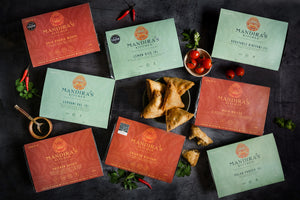 Love Proper Indian Food?
Our subscriptions offers you a simple, fuss-free way to enjoy real homemade Indian food every month. Fresh produce, family recipes containing no additives, preservatives or gluten – made just the way a million Indian mums make it.
Our subscription boxes are flexible – you can choose to have the same or different meals every month (or another frequency) or choose from the special section or even exchange for any weekend thali for that month which will arrive on the following Tuesday instead of the Friday.
Each month you will also be  able to have first 'dibs' on the monthly specials – a limited amount of family favourites – specially created for that month only.
You can even pause your subscription or have your box delivered to a different address or gift it to another person.